Certified Master Instructor
Nalaniís Certified Master Instructor.
These women have all studied hard with Nalani both in Hawaii and Japan. Many years of learning our style, techniques, tradition and history. These women have become ohana to me. They have all succeeded in becoming Master Instructors under my watchful eye and have proven to be top master quilters. Although these ladies do not teach under me currently and work independently on their own they are still Ohana to me and I support them and their teachings. I am very proud of each of them and will always wish them the very best.
NOTE- This page will be updated shortly Thank you.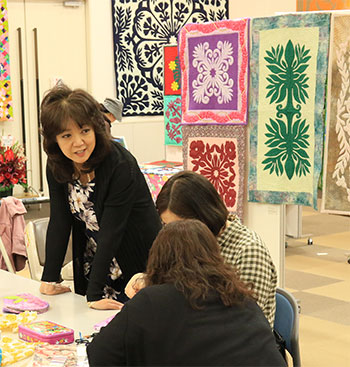 Yuko Yamamoto
Napuanani's Kapahui
Website: http://aloha-quilt.com
Email: napuanani@aloha-quilt.com